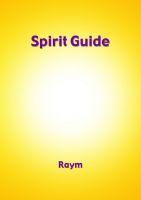 Spirit Guide
by

Raym
(4.00 from 2 reviews)
The latest quantum physics discoveries are converging with ancient esoteric knowledge, held for centuries, by spiritual teachers and shaman in many cultures. Our consciousness affects everything around us. Spirit Guide contains over fifty practical exercises that will help you experience our changing reality and assist with your own personal growth.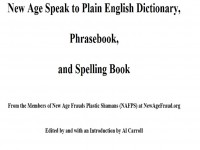 The New Age Speak to Plain English Dictionary
by

Al Carroll
(1.00 from 1 review)
For anyone every wondering what the heck New Agers are talking about, here are humorous translations into Plain English, from American Indians and former New Agers mocking New Age pretentiousness and falsehoods. Includes a helpful list of links for further sources for debunking New Age lies and exposing imposters posing as spiritual leaders.