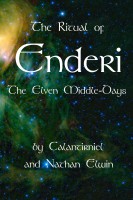 The Ritual of Enderi, The Elven Middle-Days
by

Calantirniel

&

Nathan Elwin
Do you love Tolkien's Middle-Earth stories and wish they were real, in a spiritual way? They CAN be! Inside, you will discover a complete ritual and meditation for the Elven holiday of Enderi, the Middle-Days on September 25-27th of each year! You will also learn the symbols and sounds to create a beautiful meditation space with no tools. Tolkien's calendar for the whole year is also provided.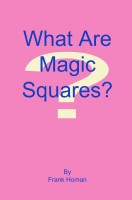 What Are Magic Squares?
by

Frank Homan
This is a short booklet which gives an in-depth definition of magic squares. Magic squares have two very different definitions. One is as a mathematical curiosity and pastime; the other is as a method of meditation and energy work. This booklet is primarily concerned with magic squares as a technique for energy work.
Related Categories