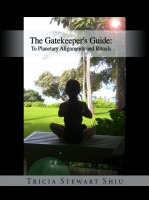 The Gatekeeper's Guide: To Planetary Alignments and Rituals
You contain every element necessary to divine all that you desire. This reference guide includes rituals to create a channel to connect that which you need, and perhaps long for, to your present state. Each ritual has been taken from "Iron Shinto," the third book in the YA SciFi Fantasy Mystical Adventure "Moa Series," which is narrated by Mina, an ancient Japanese spirit.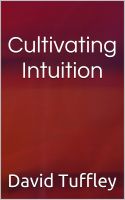 Cultivating Intuition
(5.00 from 1 review)
Intuition can be cultivated by building an awareness of how your microcosmic inner self is a small but perfectly formed representation of the macrocosm outside. This is how you are connected to all things; in a sense you are all things. The felt awareness of this ultimate Truth is Enlightenment. You don't just think it, you feel that it is true, know it at a deep level.