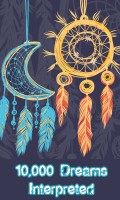 10,000 Dreams Interpreted
by

Ink Blood
Gustavus Hindman Miller's groundbreaking masterwork, published nearly a century ago, remains the most compelling and thorough study of all the symbols that appear in our dreamscape. With an easy to follow alphabetical table of contents, this book is not only informative, but a virtual dictionary of dreams.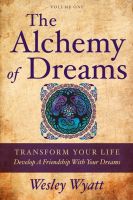 The Alchemy of Dreams - Volume One -
by

Wesley Wyatt
The Alchemy of Dreams - Volume I provides a rich and nuanced discourse on the potential of dreams, the language of symbolism and dream interpretation. Utilizing the psychic readings of Edgar Cayce the author provides practical tools for accessing the inspiration offered in dreams.
Related Categories