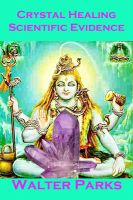 Crystal Healing Scientific Evidence
by

Walter Parks
(5.00 from 1 review)
I had heard of Crystal Healing all of my life but I assumed that it was quackery. A friend, who was a believer, asked me to take a look and find the scientific basis of Crystal Healing. My career has been in Aerospace Engineering so he thought I could surely find the scientific basis for something in which he so strongly believed. I found the scientific evidence for Crystal Healing.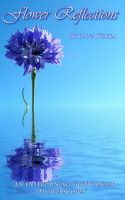 Flower Reflections
by

Dana Kokla
(4.00 from 3 reviews)
A charming and entertaining gift-book of flowerscopes. Suitable for men, women, children, gardeners, all who love flowers and indeed all who have a favourite flower. What does your favourite flower say about you? Uncannily accurate personality, profession and appearance assessment. Also provides a full guide to reading flowers and assessing colours, shades and shapes.
Related Categories