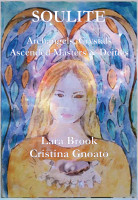 Soulite
by

Lara Brook

&

Cristina Gnoato
This book assists all those who are on a path of spiritual evolution and of healing of physical, emotional and mental issues. Archangels, Angelic Hosts, Ascended Masters and Deities are depicted in the 44 stunning illustrations and described in the informative narrative that offers reflection points and meditation cues.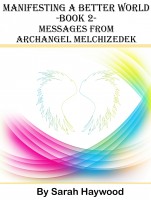 Manifesting a Better World - Book 2 - Messages from Archangel Melchizedek
by

Sarah Haywood
Are you beginning to question the ways of the earth? Have you noticed how negative many things have become and how unfulfilled many people are? Are you aware that things need to change? Are you ready for change yourself? If so, this book and the other two in this trilogy will help you to find answers that will draw you towards a better life and ways to leave a positive legacy behind when you die.
Related Categories