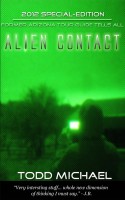 Alien Contact: 2012 Special-Edition
by

Todd Michael
This 2012 Special-Edition includes nearly 100 photos and videos from the author's collection! The first book of his contact series, Todd Michael introduces readers to more than 50 real-world contact experiences as a UFO Night-Tour Guide and experiencer. This book documents 4 years of personal and group contacts with extraterrestrials between the years 2006-2010, and shares how it was done!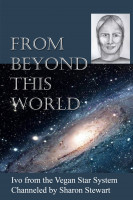 From Beyond this World
by

Sharon Stewart
Are you a lightworker trying to figure out why you are here on earth and how you can help humanity? "From Beyond this World," is a book by Ivo of the Vegan Star System, channeled by Sharon Stewart, that starts at lightworker basics and works up to describing the current Ascension process occurring now on earth. All your questions are answered in this book!
Related Categories