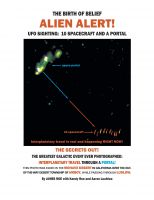 The Birth Of Belief - Alien Alert!
I witnessed and photographed the greatest galactic event ever seen by man: Interplanetary travelers or aliens entering our world from the cosmos or another dimension in UFO's, including a mother ship and smaller spacecraft through a Ludlow over Amboy in the Mohave Desert CA.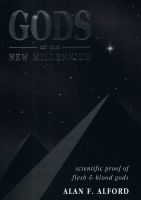 Gods of the New Millennium
(5.00 from 1 review)
The shattering truth of human origins. First published in 1996, Gods of the New Millennium offers scientific proof of the flesh-and-blood gods who created mankind genetically in their own image. This interventionist solution identifies the gods as the builders of the Pyramids, Sphinx, Stonehenge and other ancient sites. Alford's conclusion is that man may literally be about to meet his makers.