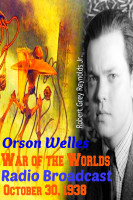 Orson Welles War of the Worlds Radio Broadcast October 30, 1938
by

Robert Grey Reynolds, Jr
Columnist Dorothy Thompson believed Orson Welles deserved the Congressional Medal for his War of the Worlds broadcast. She believed this because the fear and panic produced prompted an awareness of the power of demagoguery to influence masses of people. Broadcast on Halloween Eve in 1938 it happened during an era when Hitler and Mussolini threatened world peace. The story made headlines for days.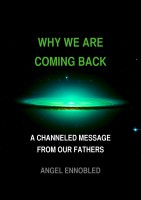 Why We Are Coming Back: A Channeled Message From Our Fathers
by

Angel Ennobled
For thousands of years, their return was expected by many ancient cultures that have openly worshiped them. Popular religions ended up being created based on their histories and prophecies as well. They are the fathers of the Sumerians, Mayans and Egyptians, but also of many other cultures that, eventually, changed the names and forms of worshipping.
Related Categories