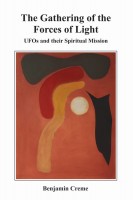 The Gathering of the Forces of Light
by

Benjamin Creme
(5.00 from 1 review)
Explains what's behind increasing UFO sightings, crop circles, new 'stars' appearing around the world and other unexplained phenomena. Creme says all are evidence that the Forces of Light — the World Teacher Maitreya; his group, the Masters of Wisdom; and our Space Brothers and Sisters—are beginning to work openly among us to inspire the complete transformation of our planet.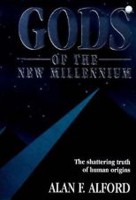 Gods of the New Millennium
by

Alan Alford
(5.00 from 1 review)
The shattering truth of human origins. First published in 1996, Gods of the New Millennium offers scientific proof of the flesh-and-blood gods who created mankind genetically in their own image. This interventionist solution identifies the gods as the builders of the Pyramids, Sphinx, Stonehenge and other ancient sites. Alford's conclusion is that man may literally be about to meet his makers.
Related Categories