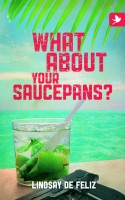 What About Your Saucepans?
by

Lindsay de Feliz
Lindsay de Feliz walked away from an enviable lifestyle – marriage, successful career, expensive holidays, designer clothes, fast cars – to pursue her dream of being a scuba diving instructor. She could not have predicted the journey ahead when she arrived in the heat, sunshine and vibrant culture of the Dominican Republic.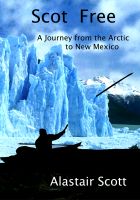 Scot Free - A Journey from the Arctic to New Mexico
by

Alastair Scott
The first in the trilogy describing Alastair Scott's epic five-year journey around the world, much of it wearing a kilt. On and (sometimes very far) off the beaten track, he brings the unusual and the eccentric vividly before our eyes, giving many an unforgettable portrait of people with whom he shared, for brief moments or extended periods, his own delight in humanity in all its forms.