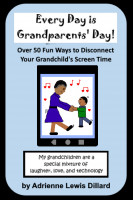 Every Day is Grandparents' Day!
by

Adrienne Lewis Dillard
Make it Grandparents' Day every day by enjoying these fun activities with your grandchildren. Play games and activities such as "Battle of Ten" "Park-a-thon" and "Flubba Bubba" or create a soda geyser. Chock full of fun for all ages.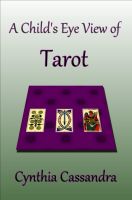 A Child's Eye View of Tarot
by

Cynthia Cassandra
A simple, easy to follow do-it-yourself guide to the mysterious Tarot. Written for children in the 8 to 12 range, this book is useful to people of all ages seeking to use the Tarot, or just to understand it. Fully illustrated, it is the ideal book for beginners, classrooms, and for seasoned readers wanting to brush up a bit.