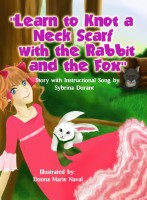 Learn To Knot A Neck Scarf With The Rabbit And The Fox
by

Sybrina Durant
Parents: Now you and your girls can enjoy learning the knot tying process together. This cute story offers a fun and simple lesson for tying a simple knot in neckwear. There are many ways to knot a scarf but this book brings to life, the enchanting age old story of the rabbit and the fox. It teaches the art of tying a simple, yet elegant knot in a scarf. This knot is called the "necktie knot".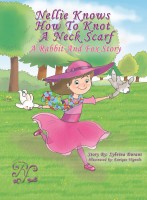 Nellie Knows How To Knot A Neck Scarf
by

Sybrina Durant
Nellie loves dressing up. She loves wearing pretty dresses, fun hats, cute shoes and long flowy scarves. Scarves are Nellie's very favorite accessory. But knotting neck scarves can be very tricky. Clever little Nellie remembers a cute little story she once heard about a fox chasing a little rabbit. Their movements, through the forest, help her remember how to tie a "Necktie knot" in her scarf.