Time Signatures: Finite to Infinity
by

W.E. Powelson
(5.00 from 1 review)
Finally! An easy to follow explanation of odd-even time-signatures and rhythm theory. Learn to easily jam and play music comfortably within any odd or even time signature. This is what they didn't teach you in music-theory classes. Discover more than 18 quintillion unique and different (modern music) song-beat structures. This knowledge will change the face of modern music styles.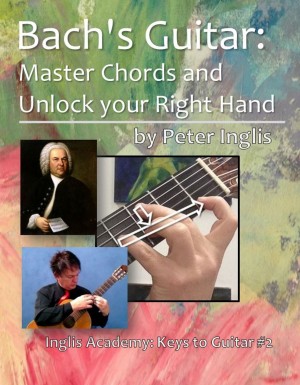 Bach's Guitar: Master Chords and Unlock Your Right Hand
by

Peter Inglis
(5.00 from 1 review)
Do you want to know how to play any chord on the guitar? When you understand and master the steps in this book you will have unlocked the ability to play any chord on the guitar using the powerful techniques of Simple Presentation and Mixed Presentation.