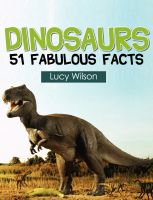 Dinosaurs: 51 Fabulous Facts
Does your child love dinosaurs? Then this lively, fast-paced and informative book will enchant them! Filled with fascinating facts and stunning photos it reveals 51 Fabulous Facts about Dinosaurs … In this book, you will learn: • Who was the fastest dinosaur • How dinosaurs get their names • Which dinosaur looked like an overgrown chicken • How dinosaurs talked to one another And much more!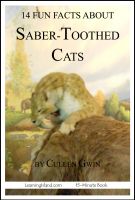 14 Fun Facts About Saber-Toothed Cats: A 15-Minute Book
You've seen them in museums. Large cats with giant teeth sticking out of their mouth! They are often called saber-toothed cats. Scientists often give them the name smilodon. They are fantastic to look at, but how much do you know about these amazing prehistoric creatures? Here are some fun facts that scientists have discovered about the saber-toothed cats.