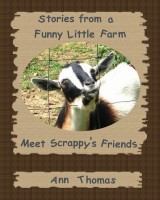 Stories from a Funny Little Farm: Meet Scrappy's Friends
by

Ann Thomas
Stories from a Funny Little Farm follows the lives and adventures of various animals living on a farm in Tennessee. These tales of friendship, love, and kindness are told through the eyes of the farm dogs, Scrappy and Charlie, along with goats, horses, cats, and more! Featuring actual photographs of Ann Thomas' animals, the Stories from a Funny Little Farm series is appealing to all ages.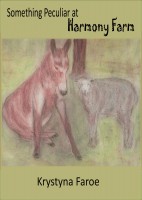 Something Peculiar at Harmony Farm
by

Krystyna Faroe
"There is something peculiar at Harmony Farm and it all takes place in the big red barn." Read on to find out what crazy antics those animals at Harmony Farm are up to. Laugh at what the sheep are doing, be amazed by the quick barn cat and giggle at the strange behaviour of the ducks! Great fun to be had by all!
Related Categories