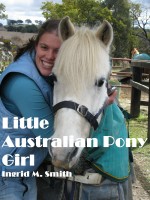 Little Australian Pony Girl
(4.50 from 2 reviews)
'The ponies on our farm all get new rugs and shoes long before the people get any new clothes!' so said eight year old Emily to her mother. She was quite right, of course. This is the true story about an Australian childhood, where animals and hard work always come first. From sheep to saddles; rodeos to racing; brumbies to bridles: this is Emily's Australia.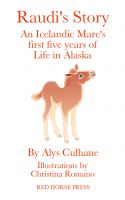 Raudi's Story An Alaskan-Born Icelandic Mare's First Five Years of Life
Raudi's Story is written from the point of view of a young Icelandic horse growing up in Alaska's Matanuska Valley. Written at a level adults will appreciate and children will comprehend. For those who can't get enough of horses and those with no horse experience. Illustrations enhance this book's wonderful story.