Special Deals
Sub-categories:
Comics (nonfictional) |
History |
Self-improvement |
Inspiration |
Relationships & Family |
Antiques & Collectibles |
General reference |
Religion & Spirituality |
New Age |
Literary criticism |
Business & Economics |
Biography |
All sub-categories >>
Antiques & Collectibles |
Art, Architecture, Photography |
Biography |
Business & Economics |
Career Guides |
Children's Books |
Comics (nonfictional) |
Computers & Internet |
Cooking, Food, Wine, Spirits |
Education & Study Guides |
Engineering, trades, & technology |
Entertainment |
Gay & Lesbian |
General reference |
Health, wellbeing, & medicine |
History |
Home & Garden |
Inspiration |
Language Instruction |
Law |
Literary criticism |
Music |
New Age |
Parenting |
Philosophy |
Politics & Current Affairs |
Psychology |
Publishing |
Reference |
Relationships & Family |
Religion & Spirituality |
Science & Nature |
Self-improvement |
Sex & Relationships |
Social Science |
Sports & outdoor recreation |
Transportation |
Travel |
True Crime |
Weddings |
<< Top sub-categories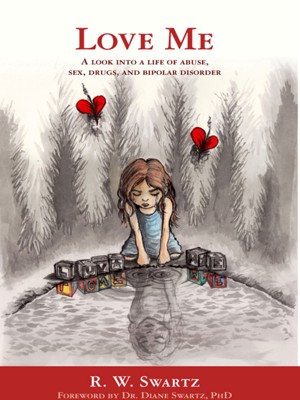 Love Me; A Look into A Life of Abuse, Sex, Drugs, and Bipolar Disorder
by

R.W. Swartz
Love Me is the story of a beautiful, intelligent young girl with high hopes never realized. Kassi's confused adulthood was the end result of childhood sexual, physical and mental abuse — leading to bipolar disorder and a life of drug use, prostitution and self-destruction. Her story is also a lesson about the indifference of our society.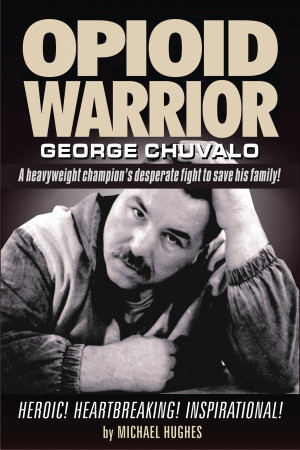 Opioid Warrior -- George Chuvalo
by

Michael C. Hughes
The last thing George Chuvalo wanted as he embarked on an astonishing heavyweight boxing career -- where he was called 'The Toughest Man on the Planet' by George Foreman -- was to be remembered as an 'Opioid Warrior.' But that's where history has tragically thrust him. In retirement, he fought to save four family members – three sons and his first wife -- from opioid hell and, ultimately, suicide.
A Hairdresser's Diary: Scissors Retired
by

Christine Hannon
. These are stories filled hardships and disasters, mingled with blessings and joy, and through it all you will come to see how a six-year old girl who was lost, unloved and abused became a woman of great passion and inspiration.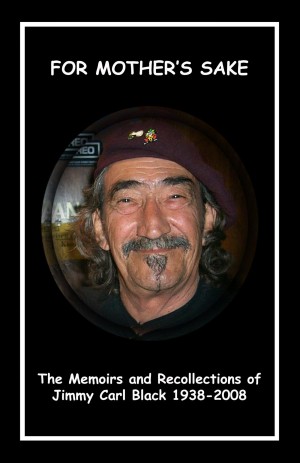 For Mother's Sake
by

Jimmy Carl Black
The true-life account of Jimmy Carl Black, the "Indian of the Group" who, together with Frank Zappa, Roy Estrada and Ray Collins, formed the original and outrageous 1960's Los Angeles rock band: "The Mothers of Invention", one of the 20th century's most influential bands. Jimmy recalls these times with a clarity that is remarkable, considering the backdrop – free love, drugs and "freakiness".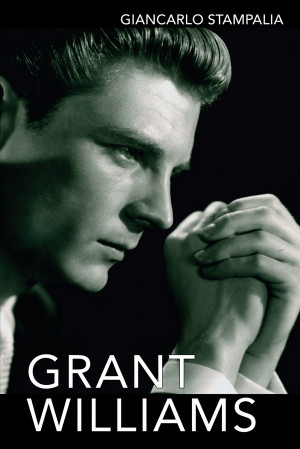 Grant Williams
by

Giancarlo Stampalia
A biography of Grant Williams, who may be known today only as the Incredible Shrinking Man, but his legacy now finally enlarges again through this titanic tribute to a tallest of talents.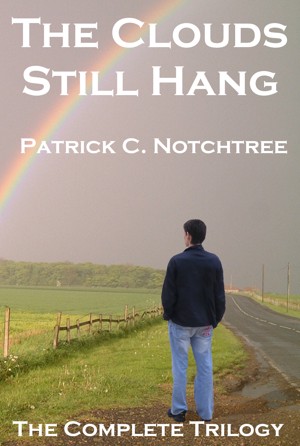 The Clouds Still Hang
by

Patrick C Notchtree
"The Clouds Still Hang" is a trilogy based heavily on the author's life telling a story of love and loyalty, betrothal and betrayal, triumph and tragedy; novels that chart one man's attempts to rise above the legacy of a traumatic childhood. It is a trilogy because it is written in three sequential parts, each long enough and able to stand alone; but it forms one long story.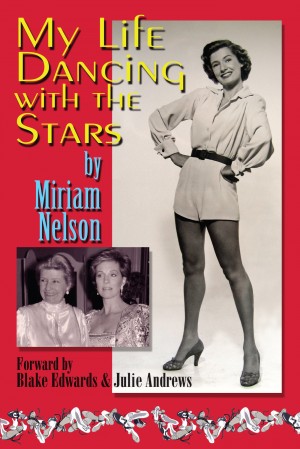 My Life Dancing With The Stars
by

Miriam Nelson
Autobiography of the dancer who has danced with countless stars, including Julie Andrews, Ingrid Bergman, Doris Day, Judy Garland, Bette Davis, Bing Crosby, Gene Kelly, John Travolta and Billy Bob Thornton.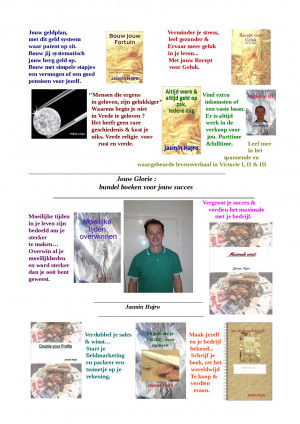 jouw Glorie, bundel boeken voor jouw succes
by

Jasmin Hajro
In deze speciale bundel vind je alles wat je nodig hebt om gelukkiger, gezonder, rijker met meer vrede en meer rust te leven. Alle boeken die op de cover staan zitten erin plus een bonus boek & De bio van auteur Jasmin Hajro Geniet van het spannende waargebeurde levensverhaal in Victorie I , II en III en laat de rest van de boeken je helpen om je leven te verbeteren op alle gebieden in je leven.