Special Deals
Sub-categories:
Comics (nonfictional) |
Inspiration |
Antiques & Collectibles |
Self-improvement |
History |
Relationships & Family |
New Age |
Religion & Spirituality |
Publishing |
General reference |
Education & Study Guides |
Business & Economics |
All sub-categories >>
Antiques & Collectibles |
Art, Architecture, Photography |
Biography |
Business & Economics |
Career Guides |
Children's Books |
Comics (nonfictional) |
Computers & Internet |
Cooking, Food, Wine, Spirits |
Education & Study Guides |
Engineering, trades, & technology |
Entertainment |
Gay & Lesbian |
General reference |
Health, wellbeing, & medicine |
History |
Home & Garden |
Inspiration |
Language Instruction |
Law |
Literary criticism |
Music |
New Age |
Parenting |
Philosophy |
Politics & Current Affairs |
Psychology |
Publishing |
Reference |
Relationships & Family |
Religion & Spirituality |
Science & Nature |
Self-improvement |
Sex & Relationships |
Social Science |
Sports & outdoor recreation |
Transportation |
Travel |
True Crime |
Weddings |
<< Top sub-categories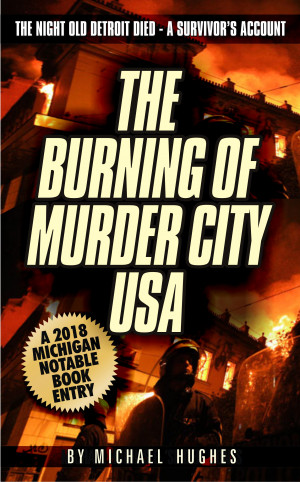 The Burning of Murder City USA
by

Michael C. Hughes
(4.00 from 1 review)
Detroit in 1950 was a bustling metropolis, the most advanced and fastest growing city on the planet at the time... "Motor City USA": a place with the brightest of futures. But by 1967 it was being called "Murder City USA" and, in July of that year, tensions that had been simmering for too many years finally blew. In four days of rioting Blackbottom, the heart and soul of old black Detroit, burned.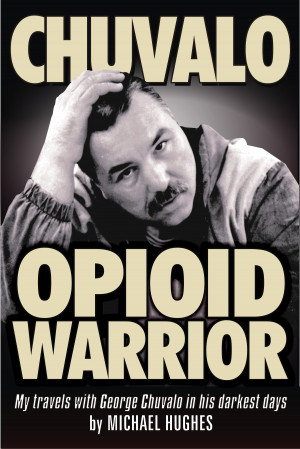 Opioid Warrior -- George Chuvalo
by

Michael C. Hughes
The last thing George Chuvalo wanted as he embarked on an astonishing heavyweight pro boxing career -- where he was called 'The Toughest Man on the Planet' by both Muhammad Ali and George Foreman -- was to be remembered as an 'Opioid Warrior.' But in retirement, he was thrown into the fight of his life, trying to save four family members – three sons and his wife -- from opioid hell.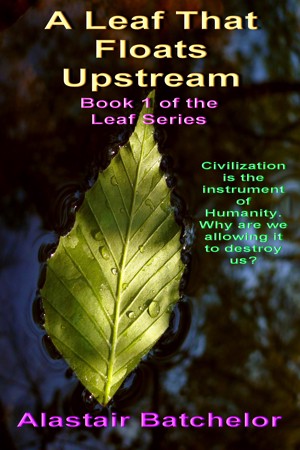 A Leaf That Floats Upstream
by

Alastair Batchelor
We, you and I have a responsibility to each other and to the planet on which we depend for our existence. Earth and our civilization are under threat from many different influences and even now the future is uncertain. Children who are being born at this time may see the beginning of the extinction of all life on Earth. It is our generation who must make the choice to ensure survival and a future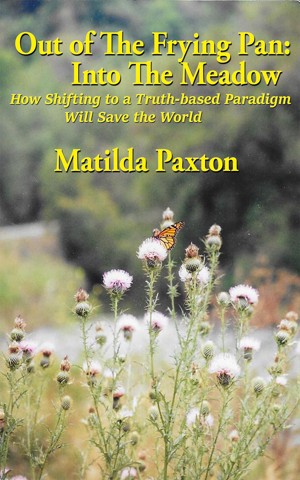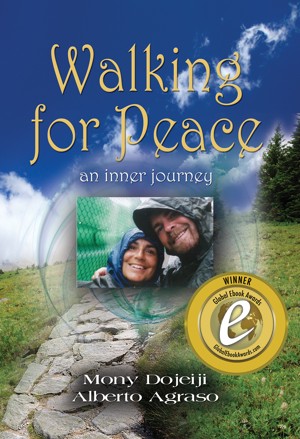 Walking for Peace, An Inner Journey by Mony Dojeiji and Alberto Agraso
by

Mony Dojeiji

&

Alberto Agraso
(5.00 from 4 reviews)
Mony, a Canadian woman, begins a 5000-kilometer walk for peace, never imagining that, 13 months and 13 countries later, the walk only ever had one true destination: her inner self. Destiny weaves the tapestry of events to help her realize her dream, including Alberto, the Spanish mystic who would share her journey. This is their international award-winning true story.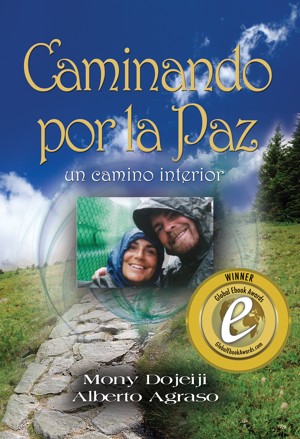 Caminando por la Paz, un camino interior de Mony Dojeiji y Alberto Agraso
by

Mony Dojeiji

&

Alberto Agraso
Las galardonadas memorias de una odisea espiritual de 5.000 kilómetros a pie durante trece meses a través de trece países, por la paz. Esta experiencia extraordinaria contada en la voz de sus protagonistas nos recuerda que nunca es demasiado tarde para escuchar a nuestro corazón y que, cuando lo hacemos, las señales aparecen para guiarnos a realizar nuestros sueños y a cumplir con nuestro destino.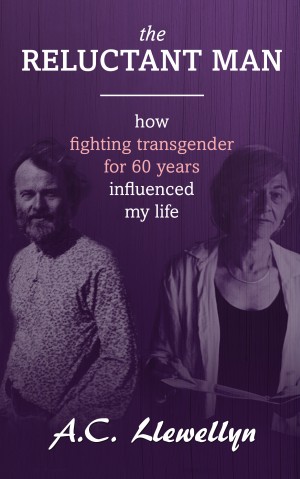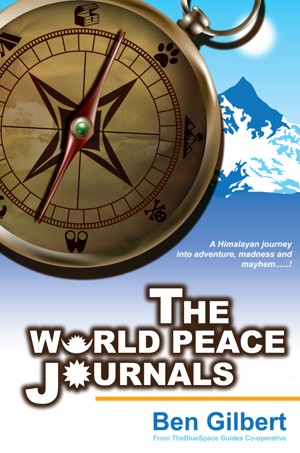 The World Peace Journals
by

Ben Gilbert
A Himalayan Journey into Madness, Mayhem and Adventure ! "Adventure as it should be - just do it and damn the rest!" - Ian Thurlby, founder of The Blue Space Guides' Co-operative.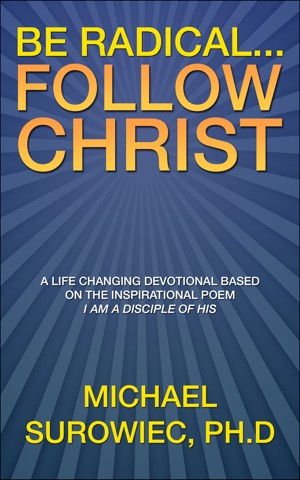 Be Radical...Follow Christ
by

Michael Surowiec, Ph.D
How does a passionate Christ-follower radically integrate faith with business, family, and personal purposes without being classified as a religious fanatic? Why even be a radical disciple? Written as a legacy for his daughter, it is now available for all who desire a deeper, more authentic relationship with the Triune God. Read it as a devotional for encouragement in your walk with Christ.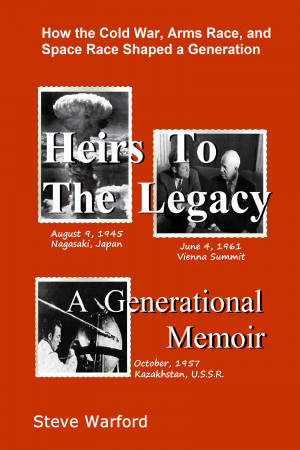 Heirs To The Legacy - A Generational Memoir
by

Steve Warford
Heirs To The Legacy began as a personal memoir, driven by two statements from the latter years of Dr. Warford's career: "It takes a lot of third-graders to make one engineer." and "Having entered college in 1962, at the height of the Cold War, the Arms Race, and the Space Race, my destiny was to become an engineer." Early research for the book quickly expanded the memoir to an entire generation.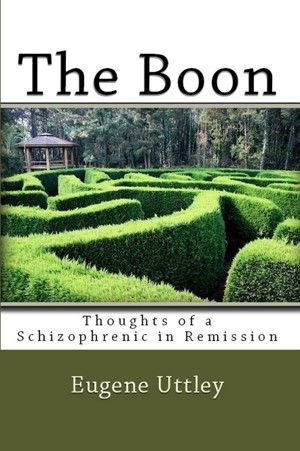 The Boon: Thoughts of a Schizophrenic in Remission
by

Eugene Uttley
Accompany Eugene Uttley on a mythological "hero's journey" to another world and back again, and join him as he articulates the prize that he won there – The Ultimate Boon. Through his struggles in coping with schizophrenia, Uttley has come to know what he wants. Now he just needs to figure out how to get it.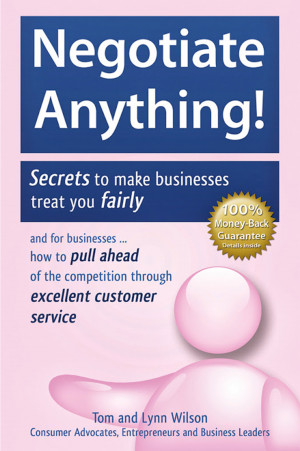 Negotiate Anything! Secrets to Make Companies Treat You Fairly
by

Tom & Lynn Wilson
"Negotiate Anything!" is the culmination of a 30 year longitudinal study of customer service -- a first. It is authored by a husband and wife team. It has two audiences. For consumers, it presents secrets to make companies treat them fairly so they get their money's worth. For businesses, it teaches them how to pull ahead of the competition by providing excellent customer service.