Special Deals
Sub-categories:
Comics (nonfictional) |
Inspiration |
Self-improvement |
History |
Relationships & Family |
Antiques & Collectibles |
General reference |
Publishing |
New Age |
Literary criticism |
Business & Economics |
Biography |
All sub-categories >>
Antiques & Collectibles |
Art, Architecture, Photography |
Biography |
Business & Economics |
Career Guides |
Children's Books |
Comics (nonfictional) |
Computers & Internet |
Cooking, Food, Wine, Spirits |
Education & Study Guides |
Engineering, trades, & technology |
Entertainment |
Gay & Lesbian |
General reference |
Health, wellbeing, & medicine |
History |
Home & Garden |
Inspiration |
Language Instruction |
Law |
Literary criticism |
Music |
New Age |
Parenting |
Philosophy |
Politics & Current Affairs |
Psychology |
Publishing |
Reference |
Relationships & Family |
Religion & Spirituality |
Science & Nature |
Self-improvement |
Sex & Relationships |
Social Science |
Sports & outdoor recreation |
Transportation |
Travel |
True Crime |
Weddings |
<< Top sub-categories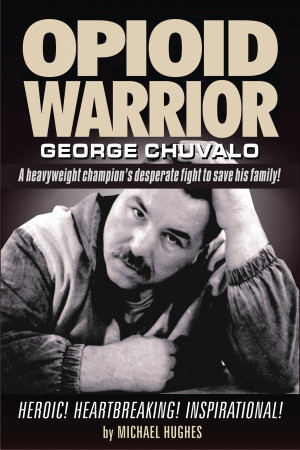 Opioid Warrior -- George Chuvalo
by

Michael C. Hughes
The last thing George Chuvalo wanted, as he embarked on an astonishing heavyweight boxing career where he was called 'The Toughest Man on the Planet,' was to be remembered as an 'Opioid Warrior.' But that's exactly where history has thrust him. In retirement, he faced the toughest fights of his life. From 1985 to 1996 he lost four family members – three sons and his first wife -- to opioids.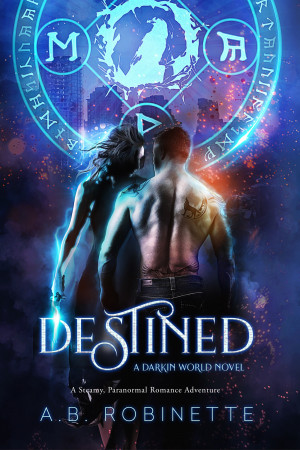 Destined
by

A.B. Robinette
𝐇𝐞'𝐬 𝐡𝐨𝐧𝐨𝐫-𝐛𝐨𝐮𝐧𝐝 𝐭𝐨 𝐤𝐢𝐥𝐥 𝐡𝐞𝐫... When sassy and foul-mouthed witch Breqlynn Darkin accidentally bonds a shapeshifter, she's unwittingly put up against the alpha of alphas, Wolfrick Jaeger. Sparks fly as these two, mortal enemies come together. Should Wolf kill the descendant of the witch that cursed his race? Or should he break all the rules and keep Breq for himself?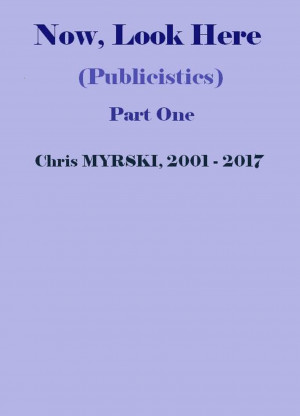 Now, Look Here (Publicistics) — Part One
by

Chris Myrski
This is the first volume of my publicistic materials and in size about 2/5 of all things, which are conditionally put under the heading "For Journals". It comprises very big period of time, from about1990 (when Myrski emerged as writer) and till 2017 when I decided to put an end to this enormous book (where the number of all papers reached 68 what is exactly the number of my years at the end).
Bob Hope on TV: Thanks for the Video Memories
by

Wesley Hyatt
Laugh again to great jokes and get new insights as nearly forty interviewees share their recollections about working with Bob as guest stars, writers, producers and directors. Bob Hope on TV: Thanks for the Video Memories is a tribute to the impact of one of the brightest stars ever to shine on television.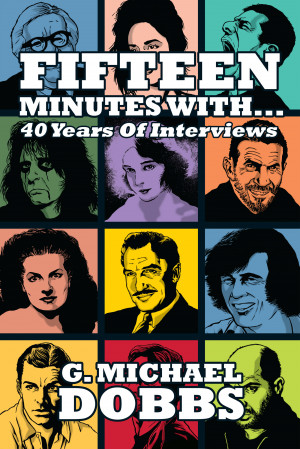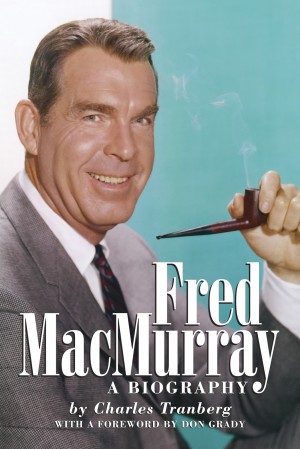 Fred MacMurray
by

Charles Tranberg
The definitive biography of Fred MacMurray includes commentaries from actors, producers and directors who worked with Fred, with many photos!
A Hairdresser's Diary: Scissors Retired
by

Christine Hannon
. These are stories filled hardships and disasters, mingled with blessings and joy, and through it all you will come to see how a six-year old girl who was lost, unloved and abused became a woman of great passion and inspiration.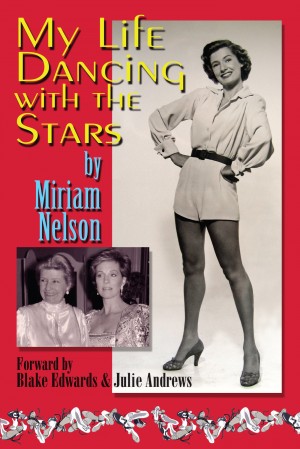 My Life Dancing With The Stars
by

Miriam Nelson
Autobiography of the dancer who has danced with countless stars, including Julie Andrews, Ingrid Bergman, Doris Day, Judy Garland, Bette Davis, Bing Crosby, Gene Kelly, John Travolta and Billy Bob Thornton.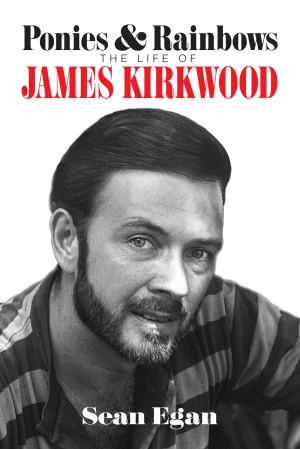 Ponies & Rainbows: The Life of James Kirkwood
by

Sean Egan
James Kirkwood is the forgotten man of American letters In 1975, he had two shows playing on Broadway, while his latest novel Some Kind of Hero saw reviewers comparing him to Saul Bellow and Joseph Heller. Ponies & Rainbows both details a remarkable life and seeks to re-establish an even more remarkable talent.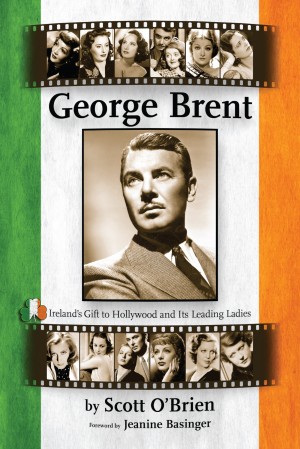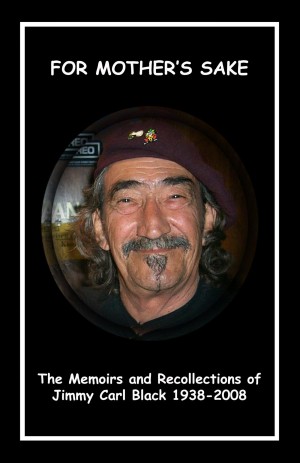 For Mother's Sake
by

Jimmy Carl Black
The true-life account of Jimmy Carl Black, the "Indian of the Group" who, together with Frank Zappa, Roy Estrada and Ray Collins, formed the original and outrageous 1960's Los Angeles rock band: "The Mothers of Invention", one of the 20th century's most influential bands. Jimmy recalls these times with a clarity that is remarkable, considering the backdrop – free love, drugs and "freakiness".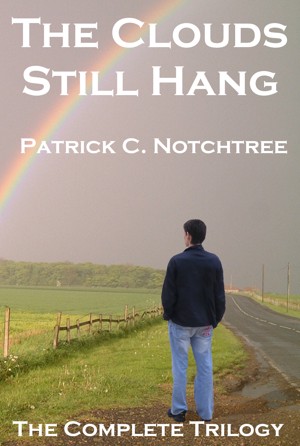 The Clouds Still Hang
by

Patrick C Notchtree
"The Clouds Still Hang" is a trilogy based heavily on the author's life telling a story of love and loyalty, betrothal and betrayal, triumph and tragedy; novels that chart one man's attempts to rise above the legacy of a traumatic childhood. It is a trilogy because it is written in three sequential parts, each long enough and able to stand alone; but it forms one long story.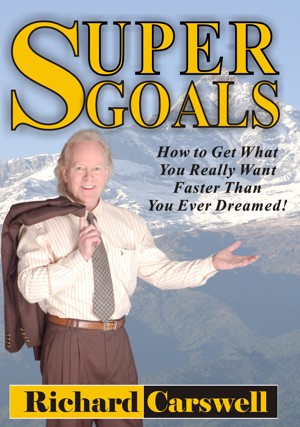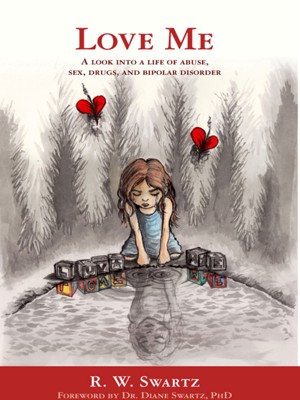 Love Me; A Look into A Life of Abuse, Sex, Drugs, and Bipolar Disorder
by

R.W. Swartz
Love Me is the story of a beautiful, intelligent young girl with high hopes never realized. Kassi's confused adulthood was the end result of childhood sexual, physical and mental abuse — leading to bipolar disorder and a life of drug use, prostitution and self-destruction. Her story is also a lesson about the indifference of our society.