Special Deals
Sub-categories:
Comics (nonfictional) |
History |
Self-improvement |
Inspiration |
Relationships & Family |
Antiques & Collectibles |
General reference |
Religion & Spirituality |
New Age |
Literary criticism |
Business & Economics |
Biography |
All sub-categories >>
Antiques & Collectibles |
Art, Architecture, Photography |
Biography |
Business & Economics |
Career Guides |
Children's Books |
Comics (nonfictional) |
Computers & Internet |
Cooking, Food, Wine, Spirits |
Education & Study Guides |
Engineering, trades, & technology |
Entertainment |
Gay & Lesbian |
General reference |
Health, wellbeing, & medicine |
History |
Home & Garden |
Inspiration |
Language Instruction |
Law |
Literary criticism |
Music |
New Age |
Parenting |
Philosophy |
Politics & Current Affairs |
Psychology |
Publishing |
Reference |
Relationships & Family |
Religion & Spirituality |
Science & Nature |
Self-improvement |
Sex & Relationships |
Social Science |
Sports & outdoor recreation |
Transportation |
Travel |
True Crime |
Weddings |
<< Top sub-categories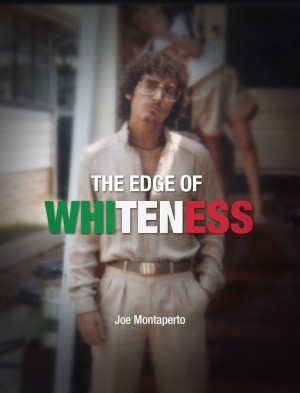 The Edge of Whiteness
by

Joe Montaperto
The Edge of Whiteness is an autobiographical account of one adolescent's struggle to discover his identity, but also a humorous and edgy social commentary on one community's reaction to the inexorable march of change which defined a unique time period - the funky early 1970's.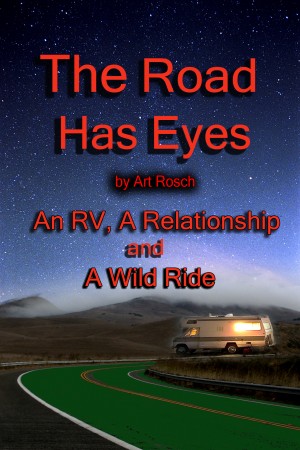 The Road Has Eyes - An RV, A Relationship and A Wild Ride
by

Arthur Rosch
(4.88 from 8 reviews)
Were they crazy? Could Art and Fox leave the house and move into an RV full time? Art was a photographer/astronomer and wanted to escape city lights. Fox needed to explore her Native American roots. They started learning RVs. They were victorious but not before they courted utter disaster. The humor of this book seems to lie in the disasters. THE ROAD HAS EYES is a surprising and fun read.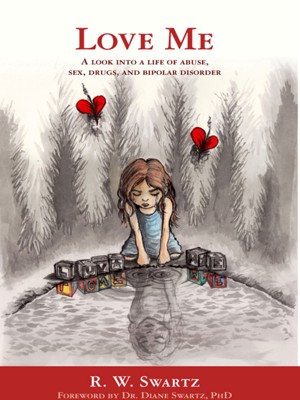 Love Me; A Look into A Life of Abuse, Sex, Drugs, and Bipolar Disorder
by

R.W. Swartz
Love Me is the story of a beautiful, intelligent young girl with high hopes never realized. Kassi's confused adulthood was the end result of childhood sexual, physical and mental abuse — leading to bipolar disorder and a life of drug use, prostitution and self-destruction. Her story is also a lesson about the indifference of our society.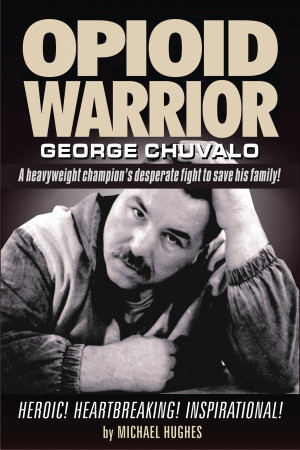 Opioid Warrior -- George Chuvalo
by

Michael C. Hughes
The last thing George Chuvalo wanted as he embarked on an astonishing heavyweight boxing career -- where he was called 'The Toughest Man on the Planet' by George Foreman -- was to be remembered as an 'Opioid Warrior.' But that's where history has tragically thrust him. In retirement, he fought to save four family members – three sons and his first wife -- from opioid hell and, ultimately, suicide.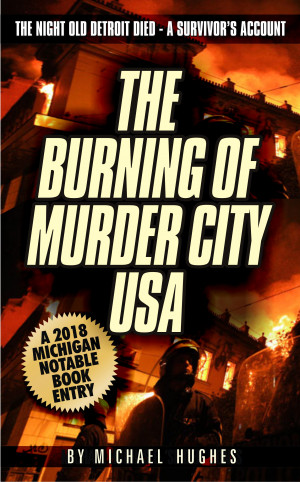 The Burning of Murder City USA
by

Michael C. Hughes
Detroit in 1950 was a bustling metropolis, the most advanced and fastest growing city on the planet at the time... "Motor City USA": a place with the brightest of futures. But by 1967 it was being called "Murder City USA" and, in July of that year, tensions that had been simmering for too many years finally blew. In four days of rioting Blackbottom, the heart and soul of old black Detroit, burned.
A Hairdresser's Diary: Scissors Retired
by

Christine Hannon
. These are stories filled hardships and disasters, mingled with blessings and joy, and through it all you will come to see how a six-year old girl who was lost, unloved and abused became a woman of great passion and inspiration.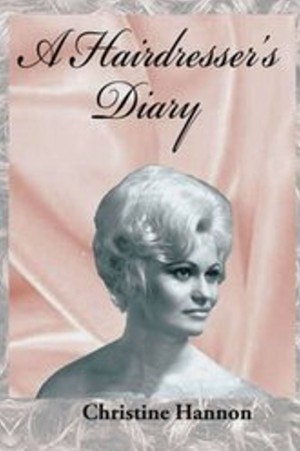 A Hairdresser's Diary
by

Christine Hannon
(5.00 from 1 review)
This book is the story of a little girl who through a childhood full of struggles, hardships and pain had a dream. That dream was to someday become a hairdresser. Follow her as she trades her dollies in for the real thing.This is the diary of a hairdresser who had a calling and a great memory. It is filled with stories of pain, sadness, gossip, angst, triumph, challenge and most of all, humour. Th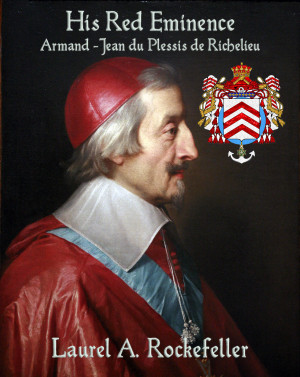 His Red Eminence, Armand-Jean du Plessis de Richelieu
by

Laurel A. Rockefeller
Priest. Lover. Statesman. Cardinal Armand-Jean du Plessis, duc de Richelieu is one of the most famous -- or infamous politicians of all time. Made a villain in the popular Dumas novel, "The Three Musketeers," the real man was a dedicated public servant loyal to king and country. A man of logic and reason, he transformed how we think about nations and nationality.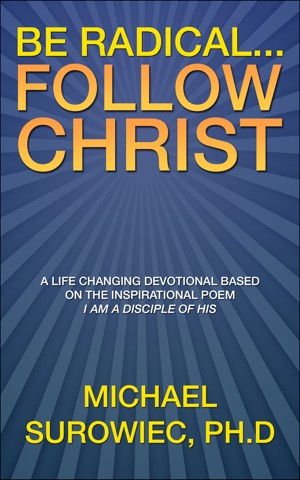 Be Radical...Follow Christ
by

Michael Surowiec, Ph.D
How does a passionate Christ-follower radically integrate faith with business, family, and personal purposes without being classified as a religious fanatic? Why even be a radical disciple? Written as a legacy for his daughter, it is now available for all who desire a deeper, more authentic relationship with the Triune God. Read it as a devotional for encouragement in your walk with Christ.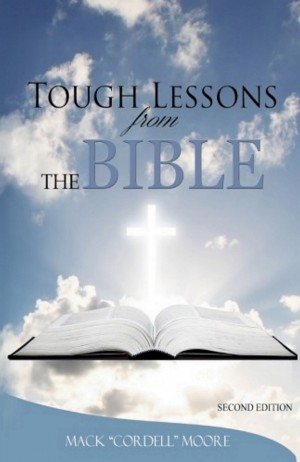 Tough Lessons from the Bible: Second Edition
by

Mack Moore
This book covers issues that are debated in the church and throughout the world. Some of the issues discussed include: homosexuality, abortion, suicide, false prophets, true origin of Christmas. The purpose of this book is to correct certain false teachings that are prevalent within the Christian Church. This book will give all people a proper intro to Jesus and His bible.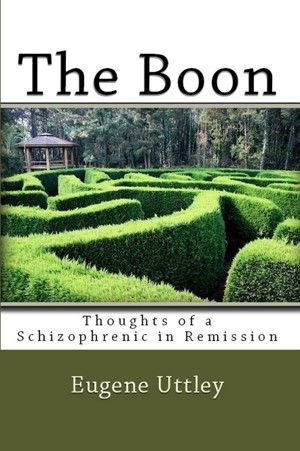 The Boon: Thoughts of a Schizophrenic in Remission
by

Eugene Uttley
Accompany Eugene Uttley on a mythological "hero's journey" to another world and back again, and join him as he articulates the prize that he won there – The Ultimate Boon. Through his struggles in coping with schizophrenia, Uttley has come to know what he wants. Now he just needs to figure out how to get it.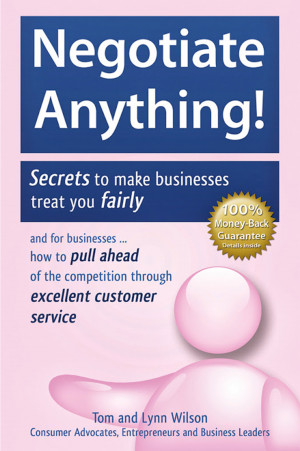 Negotiate Anything! Secrets to Make Companies Treat You Fairly
by

Tom & Lynn Wilson
"Negotiate Anything!" is the culmination of a 30 year longitudinal study of customer service -- a first. It is authored by a husband and wife team. It has two audiences. For consumers, it presents secrets to make companies treat them fairly so they get their money's worth. For businesses, it teaches them how to pull ahead of the competition by providing excellent customer service.