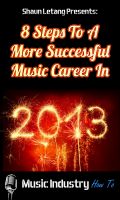 8 Steps To A More Successful Music Career In 2013
Note: This short report is 3200 words long, so straight to the point. Regardless of how 2012 went for you and your music career, 2013 can be better! Not sure what you should be doing next? Not sure why you've put a CD out but aren't getting many sales or even free downloads? Then you will want to read this short guide for 8 things you can do this year to ensure 2013 is your best year in music yet!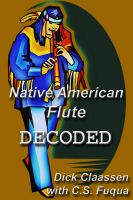 Native American Flute DECODED
Are you curious about the Native American flute's potential? Can we play the Blues on it? Folk? Classical? Patriotic? Sacred? Children's ditties? Romantic tunes? Meditative? Yes! And more. This book will answer your many questions about things like flute types, keys, technique, builders, kits, tablature, the Blues scale, jamming, and inspiration, getting you off to a rousing start!