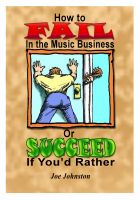 How to Fail in the Music Business: Or Succeed If You'd Rather
(5.00 from 1 review)
An industry insider with decades of experience tells how to avoid the pitfalls that send almost all of music industry newcomers running back home. "How to Fail" is loaded with practical advice, along with soulful insights to the heart of the business.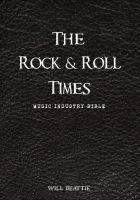 The Rock and Roll Times - Music Industry Bible
(4.67 from 3 reviews)
The Rock and Roll Times- Music Industry Bible's aim is to show bands how they can do it for themselves. From recording their CD, to PRS and Publishing, to getting a Manager, Touring, Press and Publicity, Merchandise, How to set up their own Record Label amongst other chapters on all aspects of the music industry. This is a music industry guide for the New Music Business.