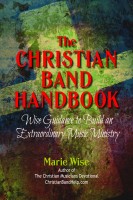 The Christian Band Handbook
by

Marie Wise
Why Learn from the School of Hard Knocks if You Don't Have To? The Christian Band Handbook is a step by step how-to guide for building a Christian band that brings people closer to Jesus. If you are willing to work diligently while keeping God as your first love, you can create an extraordinary music ministry. The Christian Band Handbook contains the practical advice needed to impact the world.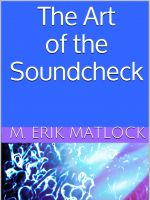 The Art of the Soundcheck
by

M. Erik Matlock
(5.00 from 1 review)
The long awaited handbook for surviving in the audio production business. Mandatory reading for anyone planing a career in sound for studio or stage. M. Erik Matlock shares a wealth of wisdom earned over 20 years in audio production. He is a veteran of church, studio, stage, touring, theater, concert, corporate and installation sound.