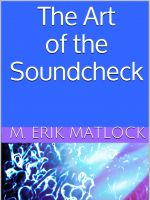 The Art of the Soundcheck
(5.00 from 1 review)
The long awaited handbook for surviving in the audio production business. Mandatory reading for anyone planing a career in sound for studio or stage. M. Erik Matlock shares a wealth of wisdom earned over 20 years in audio production. He is a veteran of church, studio, stage, touring, theater, concert, corporate and installation sound.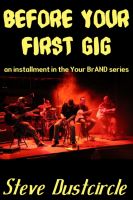 Before Your First Gig (Your BrAND)
(5.00 from 1 review)
Many bands form quickly, jam out a few tunes, write a song or two, and wish to immediately hit the stage. This guide will help new bands develop a plan to network, form an online presence, and get their songs presentable. Do NOT hit the stage (if you're a new band) until you read this short pamphlet.