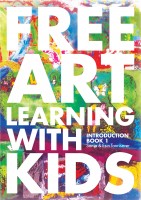 Free Art Learning With Kids, Introduction Book-I
by

Sonja Tanrisever

&

Esin Tanrisever
A fresh and inspiring book on art pedagogy for preschool age children while their brains are most receptive. Writers are both Swedish Turkish artists and educators. Sonja has spent 57 years of her life with children and art, and Esin, around 20. Now they want to share their colorful experiences with the World. Parents and teachers can benefit from an instruction library going to be published.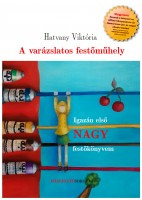 Hatvany Viktória - A varázslatos festőműhely
by

Viktoria Hatvany
Ez a könyv betekintést enged egy festőművész anyuka és kislánya mindennapjaiba. Izabella, a festőnő kedves, cserfes kislánya karol belénk már az első pillanatban. Átlagos 6 évesként csak mesél és mesél, be nem áll a szája. Leginkább anyukájához intézett kérdéseivel, átélt tapasztalataival segít minket lépésről lépésre, – néha nagyokat lépve – áthaladni a festészet ugróiskoláján.