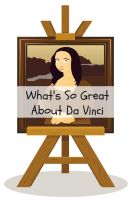 What's So Great About Da Vinci? A Guide to Leonardo Da Vinci Just For Kids!
by

BookCaps
Everyone says Leonardo Da Vinci is one of the greatest artist whoever lived…but why? What makes him so great? At a single glance, the Mona Lisa just looks like a normal painting of a woman. Why is his artwork celebrated around the globe, and for hundreds of years? This book introduces you to the life and work of Da Vinci, and helps show what made him so important to the world.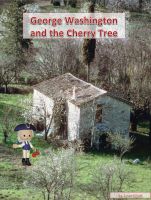 George Washington and the Cherry Tree
by

Jason Elliott
This is a great President's Day story on the legendary time when George Washington cut down his dad's cherry tree and after he was confronted, refused to lie about it. The story, "Washington's Cherry Tree" is done with time period original photographs and modern fun 3D clipart. This would work great with a character education program on honesty or integrity or a home school project.