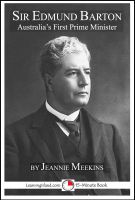 Sir Edmund Barton: Australia's First Prime Minister: A 15-Minute Biography
by

Jeannie Meekins
Sir Edmund Barton was an Australian politician and judge. One of the "Fathers of Federation", he drafted many versions of Australia's Constitution, inspired the people's support, and travelled to England to petition Queen Victoria for Australia's Federation. On January 1, 1901, Australia became a nation, and Barton was sworn in as the first Prime Minister. Find out more about this amazing man.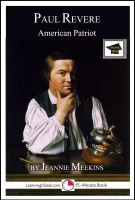 Paul Revere: American Patriot: Educational Version
by

Jeannie Meekins
Paul Revere lived when America was not yet a country. It was a colony of England. The people were British subjects and lived under British laws. British soldiers enforced the laws in Boston and other colonial cities. Paul was a patriot. He believed America should be free. Read about the life of this American patriot and learn the truth about his midnight ride. 15-minute bio Has CCS exercises.