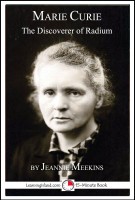 Marie Curie: The Discoverer of Radium
by

Jeannie Meekins
Maria Sklodowska was a Polish girl who wanted a proper education. She changed her name to and went to university in France. She met and married Pierre Curie and began to work with radioactivity. Marie Curie became the first woman to win a Nobel Prize and the first person to win two Nobel Prizes. Hers was a life filled with firsts. Find out more about this discoverer of radium in this short bio.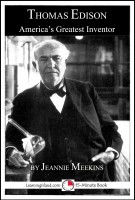 Thomas Edison: America's Greatest Inventor
by

Jeannie Meekins
Thomas Edison was an inventor. He invented the electric lighting system, the phonograph and alkaline batteries. He invented a camera to record moving pictures and a device for watching them. He added sound to create a motion picture. He worked on and improved many of the machines we use today. He even created a battery powered car. Thomas Edison created more inventions than any other inventor.