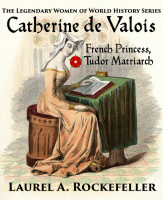 Catherine de Valois: French Princess, Tudor Matriarch
by

Laurel A. Rockefeller
(4.67 from 3 reviews)
Best known as Henry V's Agincourt bride from Shakespeare's "Henry V," Catherine was an extraordinary woman. A younger daughter to King Charles VI of France terrorized by his mental illness, Catherine survived the ravages of his schizophrenia, a civil war at home, and King Henry's war with France to become one of England's most fascinating and courageous queens.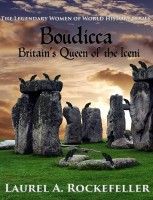 Boudicca: Britain's Queen of the Iceni
by

Laurel A. Rockefeller
(4.00 from 7 reviews)
Why is The Morrígan's raven crying? Only Britons with hearts for true liberty know! In 43 CE Roman conquest of Britannia seems all but certain -- until a chance meeting between King Prasutagus of the Iceni and a runaway slave of royal decent from the Aedui tribe in Gaul changes the fate of the British islands forever. Tacitus meets modern archaeology in this exciting non-fiction tale!