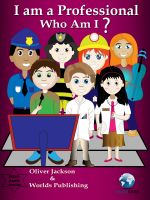 Educational Books: Who Am I - I Am a Professional
by

Oliver Jackson
This Educational Book – Who Am I, I Am A Professional discusses many professions to help narrow down the desired chosen field for any child. Knowing what goes into a specific occupation will guide children to their hearts desire and provide years of happiness in the workforce when they are adults.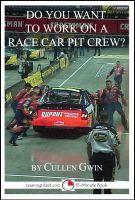 Do You Want To Work on a Race Car Pit Crew?
by

Cullen Gwin
Have you ever though about working on a race car? Maybe you want to be a member of the pit crew? Being part of the pit crew can be fun. You get to be a part of the race. You get to work on race cars. You also get to see the race from the middle of the track. It can be fun and exciting, but being on the pit crew is also hard work. Find out what it is really like to work on a race car pit crew.