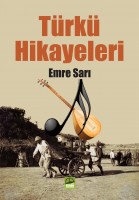 Türkü Hikayeleri
by

Emre Sarı
Türküler, yüreğimizdeki duyguların ezgilerle dışa vurumudur. Sevinçlerimiz,mutluluklarımız, acılarımız vardır hepimizin…Söyleyemediğimiz sözlerimiz, anlatamadığımız duygularımız vardır derinlerimizde… Acımızı, aşkımızı, derdimizi, efkârımızı türkülerle dışa vurmuşuz.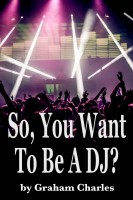 So, You Want To Be A DJ?
by

Graham Charles
An often hilarious insight to the world of entertainment, music and how to become a top DJ! This book is a valuable resource for up-and-coming DJ's with tips and advice cemented in between Graham's witty stories as he plays around the world sharing the adventures & mishaps that happen along the way. From London to New York, France to Malta. From a humble start to playing to 1000's!