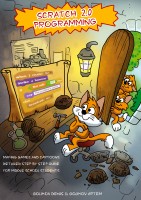 Scratch 2.0 Programming
(5.00 from 6 reviews)
We Make Computer Programming and Math FUN for Kids! Meet Scratch. A brand new, FREE computer programming application that allows children 10 and up to express themselves creatively by developing their own stories, cartoons, games, and more—all while learning computer programming! Give your child an insight into one of the fastest growing fields in the world, and let them have fun at the same!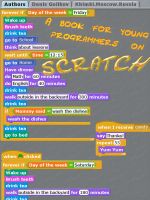 A Book For Young Programmers On Scratch.
Scratch Programming In Very Step By Step Examples. The goal of the book is introduction into programming, mathematics, sciences for elementary school students. The material is written for student self-study for Grade 3-5 students. Scratch is a new free programming environment that allows children from 7 years old to create their own stories, cartoons, games and other creation.