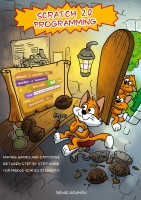 Scratch 2.0 Programming
by

Denis Golikov
(5.00 from 6 reviews)
We Make Computer Programming and Math FUN for Kids! Meet Scratch. A brand new, FREE computer programming application that allows children 10 and up to express themselves creatively by developing their own stories, cartoons, games, and more—all while learning computer programming! Give your child an insight into one of the fastest growing fields in the world, and let them have fun at the same!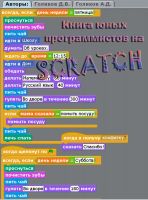 Книга Юных Программистов На Scratch.
by

Denis Golikov
(5.00 from 1 review)
Целью книги является пропедевтика программирования, математики, естественных наук среди школьников младших классов. Книга написана на основе опыта обучения программированию на Scratch в кружке юных программистов. Материал рассчитан на самостоятельное изучение школьниками 3-5 классов, имеющими базовые навыки управления компьютером.