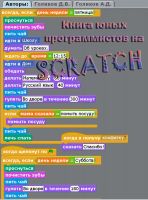 Книга Юных Программистов На Scratch.
Целью книги является пропедевтика программирования, математики, естественных наук среди школьников младших классов. Книга написана на основе опыта обучения программированию на Scratch в кружке юных программистов. Материал рассчитан на самостоятельное изучение школьниками 3-5 классов, имеющими базовые навыки управления компьютером.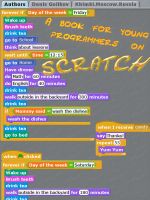 A Book For Young Programmers On Scratch.
The goal of the book is introduction into programming, mathematics, sciences for elementary school students. The material is written for student self-study for Grade 3-5 students. Scratch is a new free programming environment that allows children from 7 years old to create their own stories, cartoons, games and other creation. Scratch was created in MIT Media Lab in 2006.