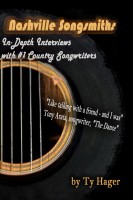 NASHVILLE SONGSMITHS - In-Depth Interviews With #1 Country Songwriters
Read the stories behind such phenomenal hits as "The Dance," "I Swear," "Independence Day," and many, many more. You'll also get insights into the music business and country songwriting - the harsh realities of rejection and the rewards of perseverance, the highly competitive world of Music Row, where success is fleeting and quickly forgotten, where "you're only as good as your next hit."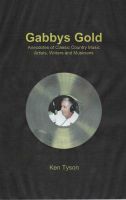 Gabby's Gold: Anecdotes of Classic Country Music Artists, Writers and Musicians
For over forty years Gabby has been in the radio business playing classic country music – that era of country music from the birth of the Nashville Sound in the late nineteen fifties, to the eighties. This book is an exhilarating collection of stories and anecdotes of many of Gabby's personal experiences while working with the biggest-named Nashville stars and other people in the business.