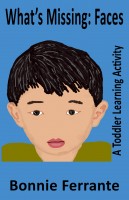 What's Missing: Faces
by

Bonnie Ferrante
The first image a baby recognizes is the human face. This book helps them to examine and name the details. Help your child develop observational skills by figuring out what's missing from each face. The fun pictures range from simple to challenging. For ages 2-5.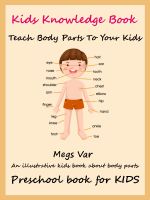 Kids Preschool Knowledge Enhancer : Teach All Body Parts To Your Kids
by

Megs Var
This books teaches your kid each of the body parts and helps them remember body parts with illustrations. The book is best designed with illustrative images to give a positive impact on your kids learning.As a preschool activity , its better to teach your kids with basic stuff about body parts so that the kids will be ahead of other kids at school.