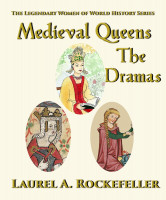 Medieval Queens, The Dramas
by

Laurel A. Rockefeller
The middle ages come to life in this beautiful boxed set consisting of the stage versions of "Empress Wu Zetian," "Gwenllian ferch Gruffydd, the Warrior Princess of Deheubarth," and "Empress Matilda of England." Three medieval queens. One powerful period drama collection to entertain, enlighten, and inspire audiences of all ages. Perfect for educational and community theatre productions.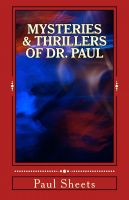 Mysteries & Thrillers of Dr. Paul
by

Paul Sheets
A collection of 6 short stories that will keep you up at night. Thrilling tales like a demon that takes over a small town. The devil that battles the mob. Witches that fight for their lair, and other great and thrilling tales. A must have book for teens and adults alike.