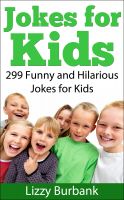 Jokes for Kids: 299 Funny and Hilarious Clean Jokes for Kids
by

Lizzy Burbank
Get the 1st Book of my Upcoming Children's Series FREE as a Mailing List Bonus This Jokes for Kids Book offers 299 of the funniest jokes ever. Kid tested, Kid approved! These jokes are great to tell over and over and will have you rolling in laughter and impressing your toughest friends! Perfect for children ages 9 to 12. What did the square say to the circle? You look out of shape!.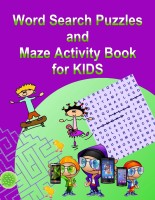 Word Search Puzzles and Maze Activity Book for KIDS
by

Kaye Dennan
Word Search Puzzles and Maze Activity Book for KIDS has been developed to help children learn words, but more importantly to recognize letters. Volume 1 in the Kids Word Search Series has been developed with the help of a graduate in child teaching who has over 11 years teaching children from age 5 to 12. Lots of fun and learning all in one ebook.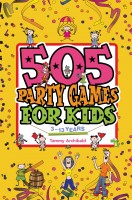 505 Party Games For Kids, 3 to 13 years
by

Tammy Archibald
A bucket-load of games with 19 different game categories to choose from. There are old favorites, new inspirational games, games that have no winners, therefore not needing prizes. There are games that require no preparation that can be played on the spot, great for busy parents. Armed with this book you'll never have to rack your brains or be stuck for a party game ever again!
Related Categories