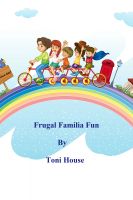 Frugal Familia Fun
by

Toni House
Educativa "Frugal Familia Fun juegos de forma gratuita "( decir que 3 veces rápidamente) con un toque científico. Grandes juegos para cada grupo de edad y para la familia y los amigos. Juegos para fiestas de cumpleaños, el sueño prórrogas, carnavales, teen partes y muchos, muchos más. Juegos de artículos de uso cotidiano, que le costará a crear con horas de diversión.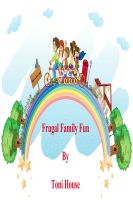 Frugal Family Fun
by

Toni House
(5.00 from 1 review)
Frugal Family Fun Games For Free with a scientific twist. Great games for every age group and for family and friends. Games for birthday parties, sleep overs, carnivals, teen parties and many, many more.
Related Categories