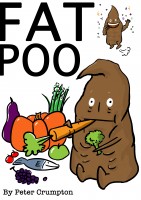 Fat Poo
Fat Poo tells the inspirational tale of an overweight boy who become healthy through hard work and determination. Fat Poo is told in a series of captivating satirical images in the form of a Poo. Yes, that's right, a Real Poo!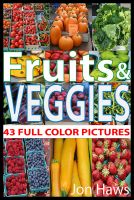 Fruits & Veggies: a picture book for children
Fruits & Veggies is a fun picture book for kids. Children will love looking at the high quality full color images of various fruits and vegetables like cantaloupe, corn, tomatoes, strawberries, blueberries, egg plant, and dozens of other healthy foods for kids. Perfect for the parents trying to teach their child about healthy food, the vegetarian, or the parents just looking to teach their child.