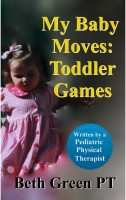 My Baby Moves: Toddler Games
by

Beth Green
A pediatric physical therapist gives ideas with songs and games to promote the development of gross motor skills as well as complimenting the overall development of children ages 0-3. Appropriate for parents, teachers, and therapists. A concise and easy to use resource for basic play activities. This author donates some of the proceeds from every book to a charity.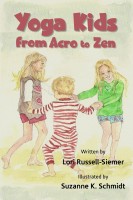 Yoga Kids from Acro to Zen
by

Lori Russell-Siemer
Yoga Kids from Acro to Zen is a charming, beautifully illustrated book designed to educate children about some of the principles of yoga. The book spans the alphabet from A to Z, using rhythm and rhyme to inspire children and their families to spend time together in intentional movement. There are lots of poses included which are designed to promote flexibility, balance, and fun!