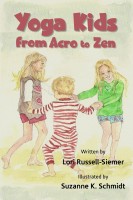 Yoga Kids from Acro to Zen
by

Lori Russell-Siemer
Yoga Kids from Acro to Zen is a charming, beautifully illustrated book designed to educate children about some of the principles of yoga. The book spans the alphabet from A to Z, using rhythm and rhyme to inspire children and their families to spend time together in intentional movement. There are lots of poses included which are designed to promote flexibility, balance, and fun!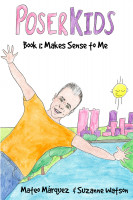 Poser Kids Book 1: Makes Sense to Me
by

Mateo Marquez

&

Suzanne Watson

(illustrator)
Whether you know it or not, yoga is a part of your life. From getting up in the morning, to going to bed at night, you're doing yoga poses all day every day. Join Mister Mateo on YouTube and in our PoserKids book series to learn to move mindfully through the poses of your day. ALL kids can be PoserKids!