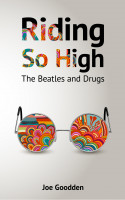 Riding So High: The Beatles and Drugs
by

Joe Goodden
'Who gave the drugs to the Beatles? I didn't invent those things. I bought it from someone who got it from somebody. We never invented the stuff.' – John Lennon The only full-length study of the Beatles and drugs, Riding So High documents the Beatles' extraordinary odyssey from teenage drinking and pill-popping, to cannabis, LSD, the psychedelic Summer of Love and the darkness beyond.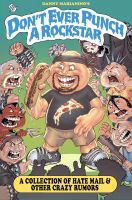 Don't Ever Punch a Rockstar: A Collection of Hate Mail And Other Crazy Rumors
by

Danny Marianino
Documenting Danny Marianino's days as a metalhead from childhood into adulthood, Don't Ever Punch a Rockstar somehow rationalizes playing in a few hardcore/punk bands, touring, fighting, drinking, internet bullying, celebrity encounters, satanic curses, house fires, harassment and collecting an immeasurable amount of hate mail from some of the most illiterate human beings the world has to offer.