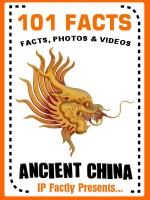 101 Facts... Ancient China - History Books for Kids
by

IP Factly
"101 Facts… Ancient China!" - a fun and fascinating way for young readers to discover more about ancient China - the origins, society, inventions, wars and army. This history book for children mixes facts, stunning photos and even videos to encourage and bolster independent reading.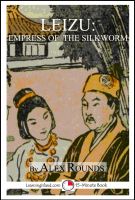 Leizu: Empress of the Silkworm
by

Alex Rounds
In the days not long after the pharaohs in Egypt, there lived a woman in China. Leizu (say lee - zhoo) was an empress. She lived in a beautiful palace in China. The palace had a huge garden filled with many trees and flowers. Leizu and her husband, Hoangti loved to walk through their gardens. Read of how she discovered the secret of turning the cocoon of the silkworm into into silk cloth.