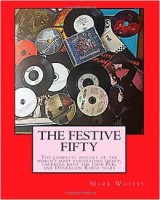 The Festive Fifty
by

Mark Whitby
The Festive Fifty was broadcast annually by John Peel from 1976 until his passing in 2004. Dandelion Radio have since taken responsibility for the chart, continuing to collate votes from listeners in the Peel tradition This updated version of a book that first came out in 2005 contains information from the Dandelion festive fifties as well as statistics from throughout the chart's history.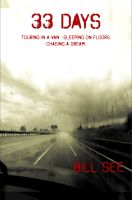 33 Days: Touring In A Van. Sleeping On Floors. Chasing A Dream
by

Bill See
(5.00 from 2 reviews)
This coming of age memoir follows an indie rock band's first tour by van across the U.S. and Canada. No roadies, no soundmen - all they have is their music and each other's friendship. It's a now or never moment-take a shot at your dream or regret it for the rest of your life. They set out on the road to discovery to drink in all they could and maybe sell a few records. They grew up instead.