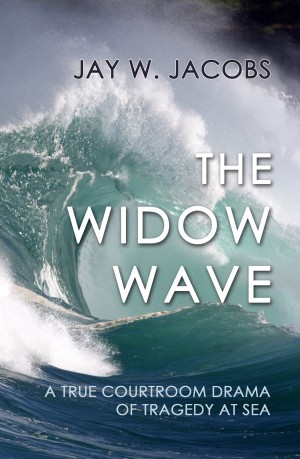 The Widow Wave: A True Courtroom Drama of Tragedy at Sea
by

Jay W. Jacobs
Real courtroom story that reads like a suspense novel. "An intelligently told true story of honor, integrity and justice. The Widow Wave reminded me of The Perfect Storm, played out in a taut courtroom thriller. Jacobs masterfully weaves the harrowing tale of the last voyage of Aloha, and courtroom battle that followed. A great read." -- Robert Dugoni, NYT bestselling author of 'My Sister's Grave'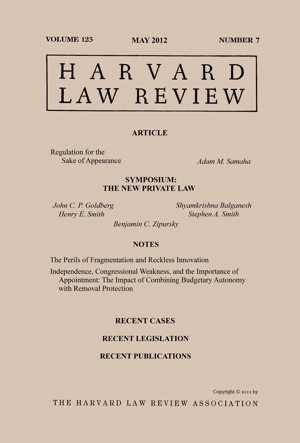 Harvard Law Review: Volume 125, Number 7 - May 2012
by

Harvard Law Review
Harvard Law Review's Issue 7, May 2012, features a Symposium on "The New Private Law." It also includes the article "Regulation for the Sake of Appearance," by Adam Samaha, and several student works. The Symposium is written by John C.P. Goldberg, Benjamin Zipursky, Stephen A. Smith, Henry E. Smith and Shyamkrishna Balganesh. Private law topics include torts, copyright, property, and damages.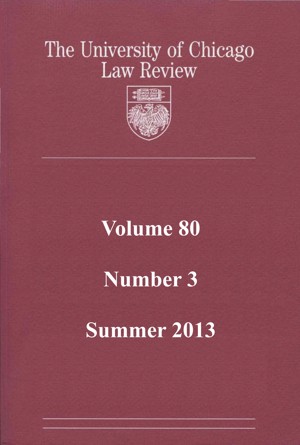 University of Chicago Law Review: Volume 80, Number 3 - Summer 2013
by

University of Chicago Law Review
The University of Chicago Law Review's 3rd issue of 2013 features articles & essays from internationally recognized legal and policy scholars, as well as extensive student research on cutting-edge topics. Main topics considered are tort law (Shahar Dillbary), litigation flood (Marin Levy), constitutionality (Richard Primus), nudges and defaults (Lauren Willis), and the "commons" (Yochai Benkler).