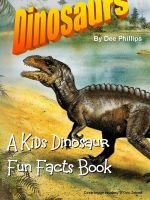 Dinosaurs: A Kids Dinosaur Fun Facts Book
by

Dee Phillips
Let your child discover the world of dinosaurs today. This is a fantastic children's book by Dee Phillips full of pictures of 24 dinosaurs presented with interesting facts about each one. Let your child enjoy the wonder and fascination of dinosaurs today!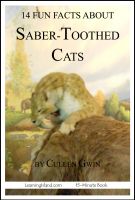 14 Fun Facts About Saber-Toothed Cats: A 15-Minute Book
by

Cullen Gwin
You've seen them in museums. Large cats with giant teeth sticking out of their mouth! They are often called saber-toothed cats. Scientists often give them the name smilodon. They are fantastic to look at, but how much do you know about these amazing prehistoric creatures? Here are some fun facts that scientists have discovered about the saber-toothed cats.