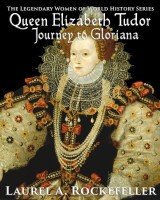 Queen Elizabeth Tudor: Journey to Gloriana
by

Laurel A. Rockefeller
(5.00 from 1 review)
Queen Elizabeth Tudor is still known today as "Gloriana" after her small fleet of agile ships defeated the Spanish Armada's 131 galleons in the English Channel on 6 August 1588. But how did this happen and why is the late Elizabethan era the "Golden Age?" In this beautiful biography you will gain valuable insights into the mind England's most famous queen.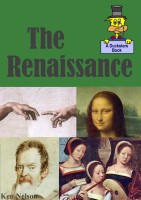 The Renaissance: A Ducksters Book
by

Ken Nelson
This book about the Renaissance is brought to you by the makers of the popular children's educational website Ducksters. Inside the book, you will travel through the history of the Renaissance learning about how the Renaissance began and the importance of art to the movement. You will read about the Italian city-states, the Reformation, and great artists such as Leonardo da Vinci and Michelangelo.