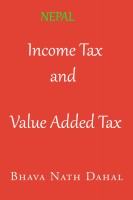 Income Tax and Value Added Tax Law in Nepal
by

Bhava Nath Dahal
This book contains the act and regulation with some explanation on Income Tax Act, 2058 (2002), Income Tax Regulation, 2059, Value Added Tax Act, 2052 (1993) and Value Added Regulation, 2054 (1997) with amendments till 2014. Annually, these laws amended.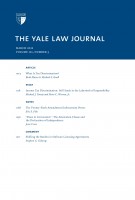 Yale Law Journal: Volume 121, Number 5 - March 2012
by

Yale Law Journal
Yale Law Journal, Vol. 121, No. 5 (March 2012): Principal contributors include Ruth Mason and Michael Knoll (an article on tax discrimination), and Michael Graetz and Alvin Warren, Jr. (a featured essay also analyzing tax discrimination). Student contributions discuss such issues as the 26th Amendment's enforcement power, the Attestation Clause in history, and software licensing agreements.