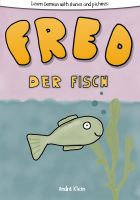 Learning German With Stories And Pictures: Fred Der Fisch
by

Andre Klein
Learning German can be a lot of fun, but focusing only on grammar and word formation patterns is an almost guaranteed path to frustration. This is not to say that grammar is usless for learning German, it's certainly helpful as a compass, but it's impossible to master conversation and text-comprehension through mere "calculation" of cases and conjugations.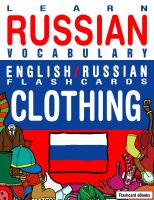 Learn Russian Vocabulary - English/Russian Flashcards - Clothing
by

Flashcard Ebooks
Russian made easy This book focuses on the Russian names for common articles of western clothing and accessories. A deck of Flashcards in eBook form featuring bright and colorful cartoon illustrations, suitable for young children and beginners of all ages. A perfect introduction to the Russian language for your little ones.
Related Categories