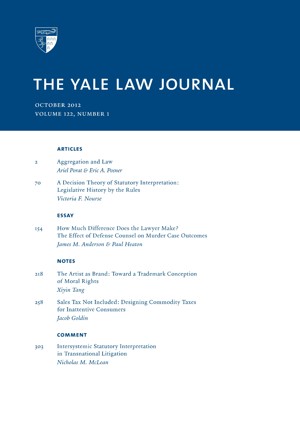 Yale Law Journal: Volume 122, Number 1 - October 2012
by

Yale Law Journal
Contributors include such noted scholars as Ariel Porat & Eric Posner (aggregation in decisionmaking over many fields of law), Victoria Nourse (legislative history in statutory interpretation), and James Anderson & Paul Heaton (effectiveness of defense counsel in murder cases). Vol. 122, Issue 1 also features student contributions on rights of identity and branding, sales tax, & international law.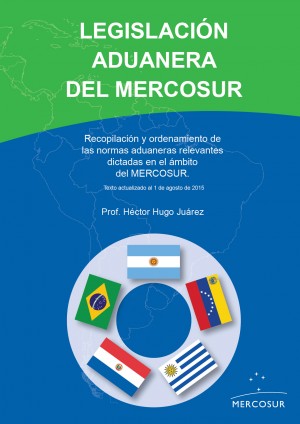 LEGISLACION ADUANERA DEL MERCOSUR
by

Hector Hugo Juarez
Recopilacion y ordenamiento de las normas aduaneras relevantes dictadas en el ambito del MERCOSUR. Texto actualizado al 1 de agosto de 2015. Incluye las normas vigentes y las que se encuentran en proceso de internalización, con el detalle de las disposiciones por las cuales se incorporan a los ordenamientos jurídicos internos de cada Estado Parte.